Scrum is one of the most popular Agile methodologies. It is an adaptive, iterative, fast, flexible, and effective methodology designed to deliver significant value quickly and throughout a project. Scrum ensures transparency in communication and creates an environment of collective accountability and continuous progress. The Scrum framework, as defined in the SBOK® Guide, is structured in such a way that it supports product and service development in all types of industries and in any type of project, irrespective of its complexity.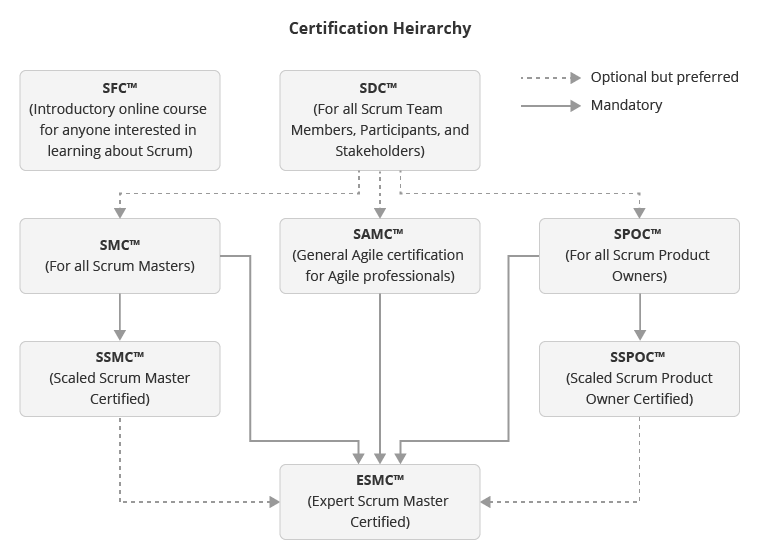 ---
About the Certifying Authority 'SCRUMstudy'
SCRUMstudy is the global certification body for Scrum and Agile certifications. The quality of its study resources, use of technology to create user-friendly processes, trainer accreditation process, and the focus on interactive training methodologies distinguishes it in the world of Scrum and Agile certifications.
With an emphasis on providing candidates with a reliable and credible testing environment, SCRUMstudy conducts certification exams using live online proctoring system. This allows you to take your certification exams from the comfort of your home. All exams will be proctored live and videos of the exams will be recorded and reviewed by the SCRUMstudy team.
Certification Courses
---