The term "negotiation" is used to describe a certain type of debate in which a problem is solved through strategic dialogue that satisfies all parties involved. Each side of a negotiation attempts to sway the other into accepting its position. There is always going to be a victor in a negotiation since both parties have to give and take. However, one party must make some sort of concession in exchange.

Business survival necessitates the ability to negotiate. And it manifests itself in our regular life as well. Every day, people negotiate with their employers, governments with other countries, and parents with their children about everything from contracts to allowances. It doesn't matter what you're negotiating for or with whom; if you want to succeed, you need to learn to listen, compromise, and accept the other party's stance. But arguing never solves anything. Therefore, being prepared for when things don't go as planned is essential for success.
---
Course Features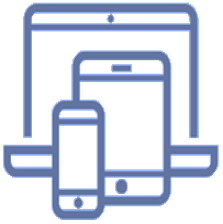 Mode of learning
Self-paced 100% online through our Learning Management System. Course access duration is 180 days.
Accessible on any device: Desktop | Laptop | Tablet | Smartphone (android, iOS)
---
107+ High Quality Videos
Each chapter and topic area are taught through high-quality, interactive, and engaging internet videos. All of the course videos are created and presented by professionals in the field.
56+ Test Questions
Students can assess their readiness by taking practice tests for each chapter. You also have the option of choosing the amount of chapter exam questions you want to take.
90+ Terms and Definitions
Important terms and concepts are given for all chapters and knowledge areas. These terms can also be used as a set of flashcards for practice and review.
Mobile Application
Through our smart mobile app, you may access courses in all formats at any time, from anywhere, and have the same learning experience as you would online.
Progress Tracking
Track your progress in any course and chapter using the online or mobile app, and pick up where you left off.
Certification Exam
The exam is proctored and conducted online. Candidates schedule their exam, and the Certification Authority confirms the exam day and time after verifying the application. Candidates will be given two hours to respond to 100 questions. This package includes the cost of the certification exam.
---
---