[spacer height="-50px"]Projects In Controlled Environment (PRINCE2®)

[spacer height="-10px"]
PRINCE2® is a registered trademark of AXELOS Limited.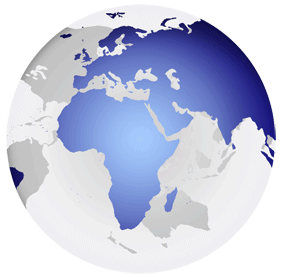 The PRINCE2® credential meets global standard requirements to demonstrate excellence in the project management. Prestigious PRINCE2® certification ensures that your employer about your experience and knowledge in leading project teams. This credential demonstrates your ability to deliver project results within the constraints of schedule, budget and resources.
Your certification is respected across industries

Certified project managers earn more

Prospective employers seek certified professionals
PRINCE2 Introductory Free Videos …
About the Training Organization
EDDS Consulting in association with PROJstudy, that is among the select group of Accredited Training Organizations (ATO) accredited by PeopleCert. PROJstudy specializes in conducting quality training programmes to prepare delegates for PRINCE2®, ITIL®, AGILE, MSP and APMP certifications..

We are one of the leading project and IT service management training providers globally having trained more than 25,000 successful project managers for various project and IT service management courses.

The Instructors at PROJstudy are PeopleCert accredited, hail from varied industry backgrounds at a project management capacity and possess extensive training experience. They continually undergo train-the-trainer refresher courses to keep themselves current and well-informed of developments taking place in the project management world.

EDDS Consulting in association with PROJstudy has an excellent reputation for prompt and efficient service. It is highly regarded as an organization providing quality service at the most affordable prices. We deliver training solutions to corporate in the public and private sector. We possess institutional capability to not only offer customized courses to our clients, but also to train their delegates in their own premises, if they so desire.
ONLINE PRINCE2® FOUNDATION & PRACTITIONER TRAINING BENEFITS
Seven Reasons why we offer "The Best Solution" for PRINCE2 Foundation & Practitioner Aspirants.
Effective and Results-Oriented Study Methodology:

EDDS Consulting (A.T.P. PROJstudy) online courses can be done from anywhere and at any time – the only requirement is having internet access. The study methodology is tailored to suit requirements of working professionals and ensures that students master the concepts required for the PRINCE2 exams.

Best Price Guaranteed:

We believe in providing the best value to our students at the most affordable price. We track the prices of hundreds of competitor courses every day to ensure that we continue to offer outstanding value for your money.

Peoplecert Accredited Training Organisation(ATO):

PROJstudy is a brand of our partner VMEdu, Inc., which is a PEOPLECERT Accredited Training Organisation(ATO). VMEdu, Inc. adheres to all PEOPLECERT ATO policies, requirements and rules concerning the provision of professional education activities and materials. PEOPLECERT recognizes the contact hours issued by VMEdu, Inc.

Simulated Practice Tests:

PROJstudy offers full-length Simulated Practice Tests to its students. This is the closest you can get to the official PRINCE2 Exam. Click here for Free Simulated Practice Test.

Very Comprehensive Chapter Tests:

PRINCE2 preparation content is divided into chapters, and chapter tests are available for every chapter in PRINCE2 manual, "Managing Successful Projects with PRINCE2" – approximately 25 questions for each of the 19 chapters.. FREE CHAPTER TEST ON "INTRODUCTION TO PRINCE2™ is available for our student to get an understanding of the chapter tests. Click here for the Free Chapter Test.

Comprehensive Study Guides:

PROJstudy offers study guides for all the chapters in the PRINCE2™ manual, "Managing Successful Projects with PRINCE2".

Experienced Faculty:

All our faculty are PRINCE2 Certified, with more than 10 years of industry/project management experience in diverse fields.