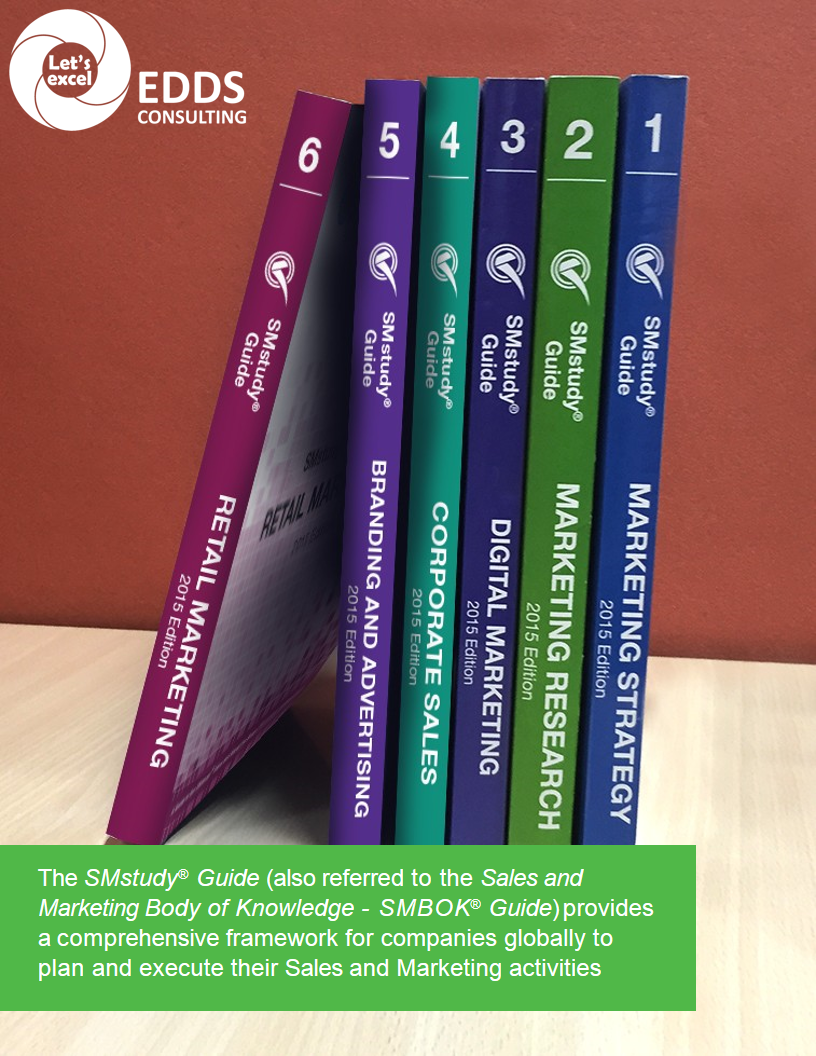 Overview of SMstudy Guide
A Guide to the Sales and Marketing Body of Knowledge, also referred to as the "SMstudy® Guide," is a series of books that provide guidelines for the Sales and Marketing of products and services.
It offers a comprehensive framework that can be used to effectively manage Sales and Marketing effort
s in any organization. The objective of the SMstudy® Guide is to provide a practical and process-oriented approach to Sales and Marketing that emphasizes how various elements of Sales and Marketing can be integrated to develop a comprehensive and effective organizational plan.
The concepts in the SMstudy® Guide can be applied effectively to any company in any industry—from small companies with only a few employees to large, complex organizations with numerous business units, multiple product lines, and thousands of employees across many countries. The term "product" in the SMstudy® Guide may refer to either a product or a service of a company.
The introduction chapter includes definitions of key terms, the purpose and framework of the SMstudy® Guide, an overview of the Aspects of Sales and Marketing discussed throughout the SMstudy® Guide, the SMstudy® certification schema, the evolution of Sales and Marketing, and a general overview of the contents of this first book on Marketing Strategy. The appendix provides a detailed review of Corporate Strategy and how Senior Management Direction and Insights integrates with five underlying corporate strategies, namely, Corporate Product Strategy, Corporate Marketing Strategy, Corporate Operations Strategy, Corporate Finance Strategy, and Corporate Human Resource Strategy.
Chapters in SMstudy® Guide – Marketing Strategy
Introduction

Analyze Market Opportunity

Define Competition, Targeting, and Positioning

Determine Pricing and Distribution Strategies

Determine Metrics, Objectives, and Budget Allocation

Impact Of Marketing Strategy